eReferral
is a web-based electronic referral management system which is an optional add-on to the
Clinician Portal
. It allows a user (e.g., a general practitioner) to electronically refer their patients to another practitioner, attach appropriate documentation to the referral, and track the referral through to its conclusion.
Screenshots: Find a Specialist, eReferral Worklist, Document Attached to Referral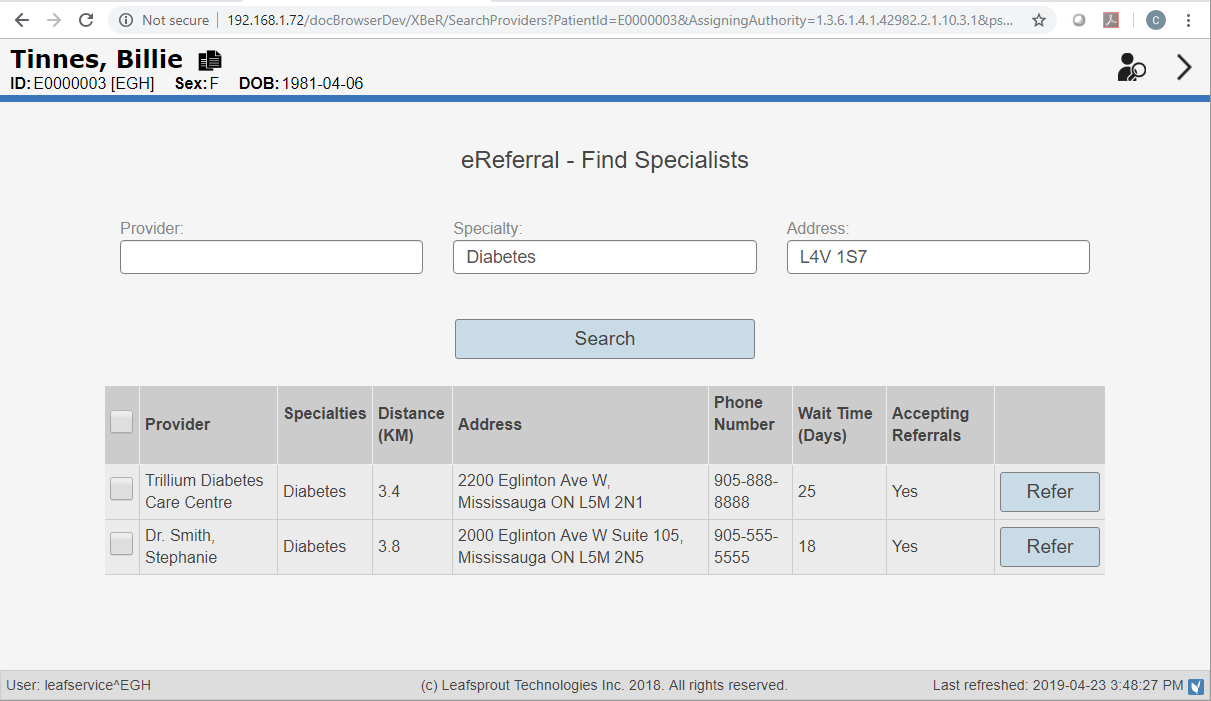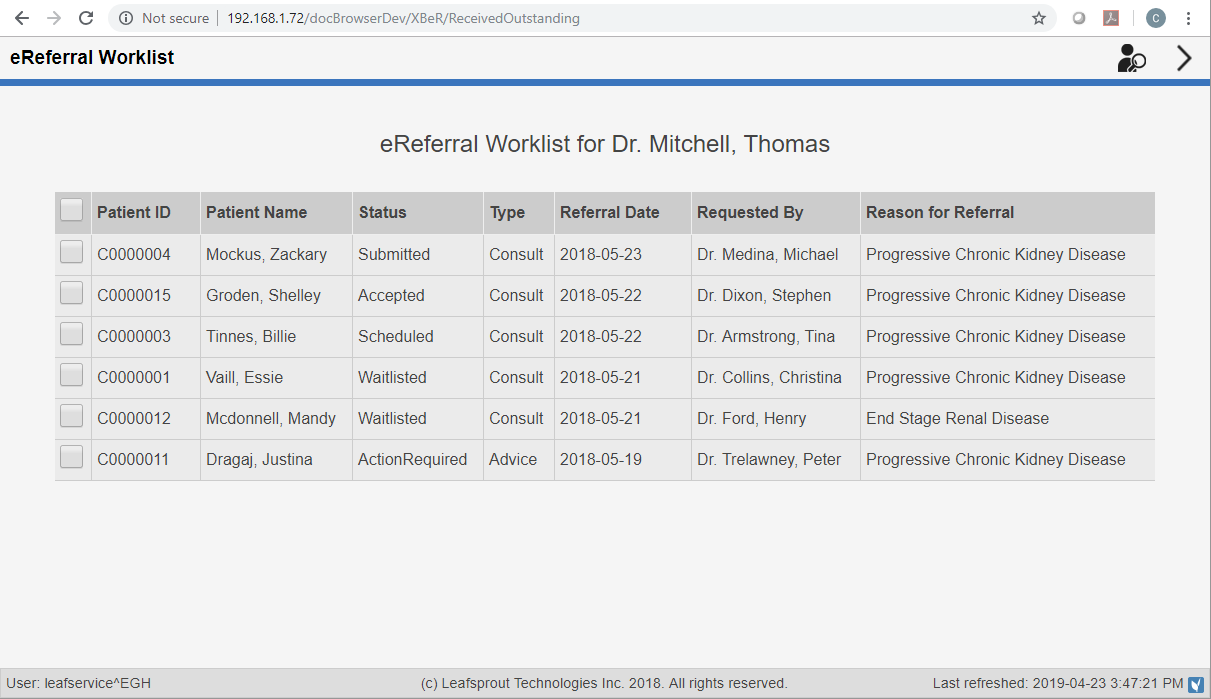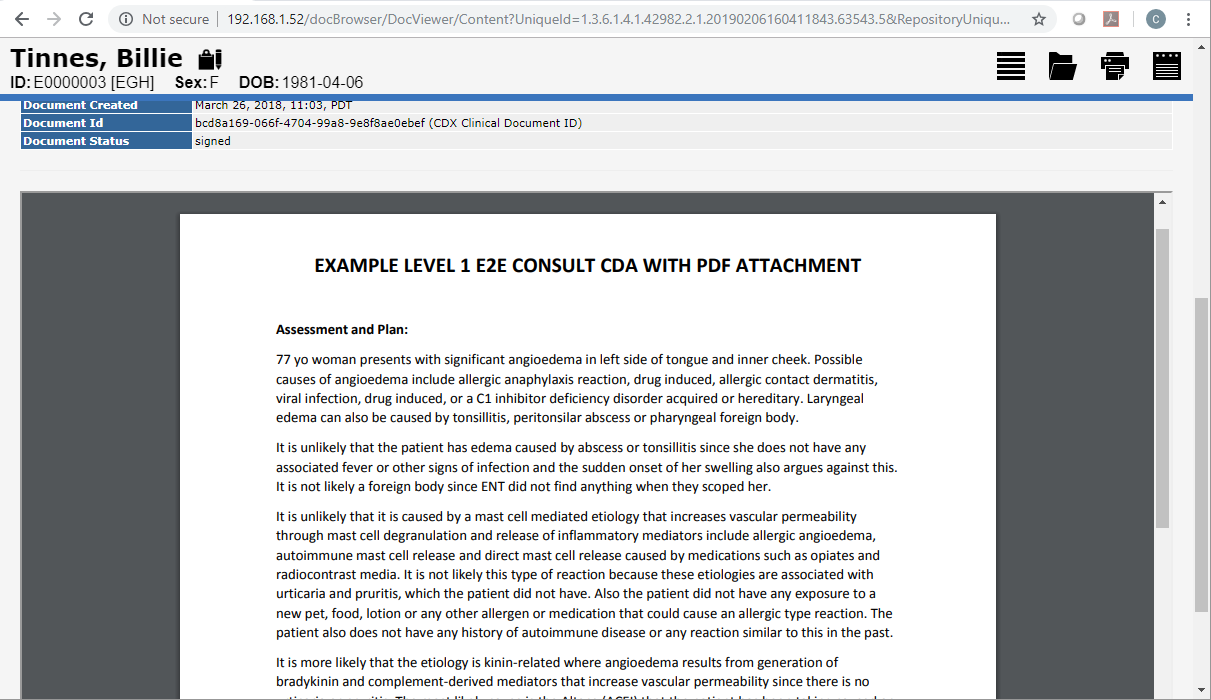 Features:
Supports custom referral pathways for various clinical specialties.
Enforces a standardized referral form for each pathway.
Allows for input attachments to the referred doctor, e.g., relevant imaging exam, relevant lab report can be electronically included in the request.
Supports output attachments to the referring doctor, e.g., diagnostic report or other results of the referral can be passed back.
Supports two types of referrals: consult requests (for in-person consultation) and advice requests (to render professional opinion only).
Distributes referrals across providers who are appropriate for a given pathway (demand can be distributed across multiple resources ).
Supports referrals to organizational providers (e.g., clinic) as well as individual providers (e.g., specific doctor at a clinic).
Integrates with postal code databases to automatically calculate distance between the patient and the referred doctor.
Allows each provider to configure the types and pathways of referrals they accept.
Supports tracking of the status of each referral in real time (e.g., submitted, accepted, rejected, scheduled, waitlisted, completed, cancelled, action required).
Allows referring and referred providers to search for referrals by type, status, patient, etc.
Keeps the relevant parties informed of status changes of the referrals via optional email notifications.
Benefits:
Improve patient safety and clinical outcomes through standardization of referrals - ensuring they are complete and appropriate.
Improve accessibility and reduce average wait times for scheduled health services.
Lower overall cost of scheduled health services through better resource planning, utilization and workload distribution.
Increase efficiency in scheduled health services through automation of the referral process - no missed or forgotten phone calls, misplaced paper, error-prone fax exchanges.